After the flood there is silence, slowly all traces in the landscape become visible again. 
Gam Bodenhausen and Simon Benson present After the Flood. The work in the exhibition was created during the corona period, which appeared like a tidal wave, engulfing everyone and everything. Isolated from the rest of the world, the artists continued to work in their own and each other's studios. This is how Gam and Simon got to know each other over the past two years and they soon came up with the idea of working together on a new project. After the Flood is a life-size labyrinth through which the viewer can move, in which drawings and texts appear. 
This installation is the beginning of an investigation for them: how can you experience the imagined space (in drawings)? How can this labyrinth, as an environment, contain constantly changing works? What is the relationship between space and work?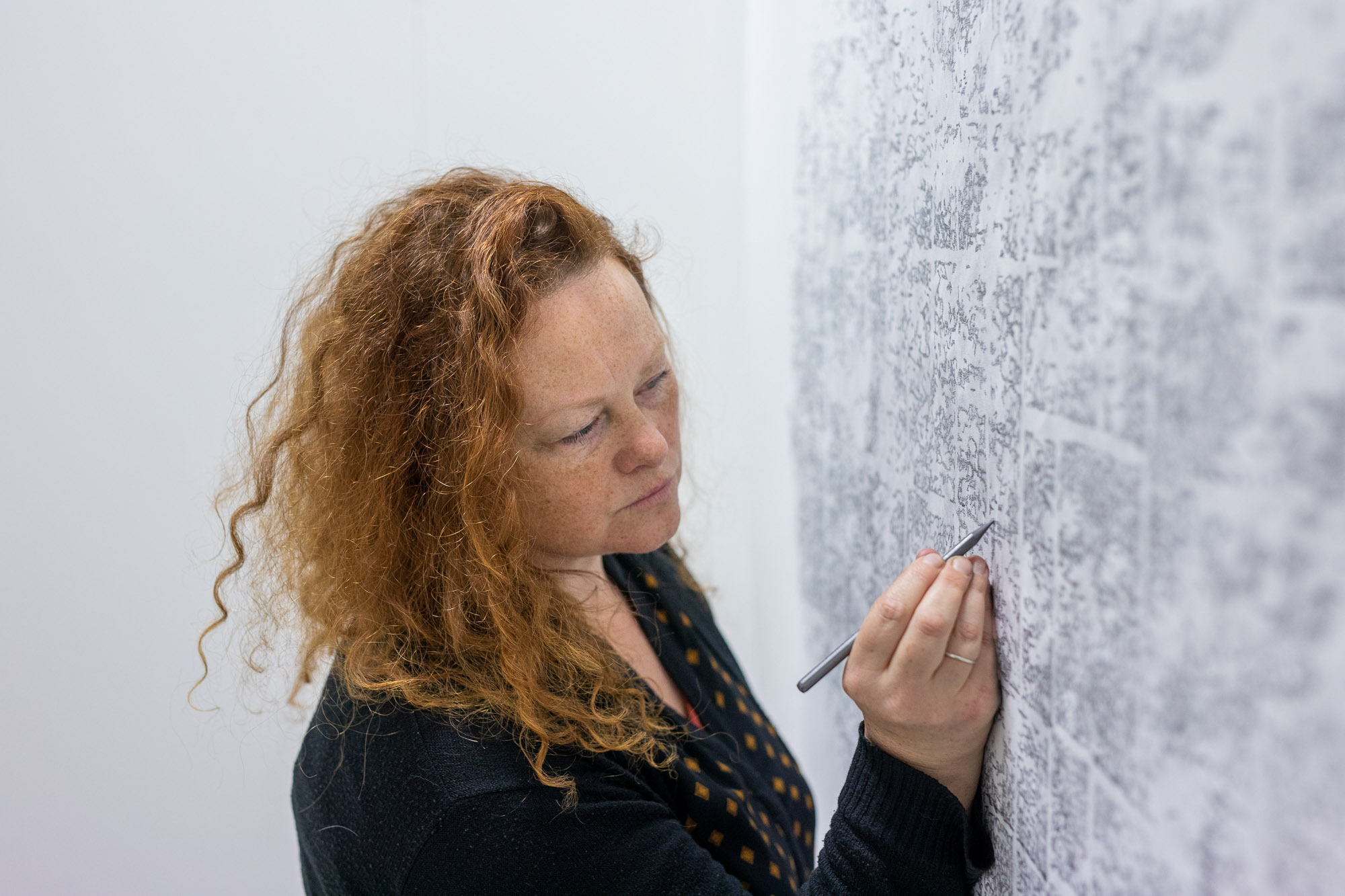 When you enter the labyrinth, you will find wall-sized and smaller drawings mostly in graphite on paper or the wall, surrounded by poetic texts. Gam and Simon each seek their own way in the labyrinth. An interaction occurs between the images, the spaces and you as the viewer as you move between them. An overarching theme in both works is the memory of a place or landscape which you can experience from distance or up close. By isolating different works, it is possible for the viewer to look at them with attention, focus and concentration.
Gam Bodenhausen makes drawings with graphite and installations. Familiar landscape images, structures and objects are observed, dissected and rearranged into a new reality. She studied at the Gerrit Rietveld Academy and took a Post course at the Jan van Eyck Academy. Previous exhibitions have been at Boijmans van Beuningen Rotterdam, NN Contemporary Art Northampton and Latvian National Museum Riga, and currently at Van Abbe museum Eindhoven.
Simon Benson's work ranges from small delicate drawings to spatial constructions or installations, sometimes minimal and constructed, other times poetic and refined. He draws in graphite and makes wooden (text) objects. His work can be seen regularly at his permanent gallery Phoebus in Rotterdam and has exhibited at Teylers Museum, Stedelijk Museum Schiedam and the van Abbe museum.
expo
April 10 – May 8 | Every Friday, Saturday, Sunday, 14 – 19h
Sunday May 8 – festive closing – 15:00 – 16:00 hours 
Special guest Maria Barnas with Gam & Simon in conversation

Moderator Luuk Heezen
Maria Barnas is a poet, writer and visual artist. Both in her written and visual work she investigates how descriptions shape and distort reality. Her poetry debut 'Twee zonnen' (2003) was awarded the C. Buddingh Prize. She also made 'Binnenzee' (a walk in poetry), poetry bundle 'Jaja de oerknal' and more recently 'Nachtboot' (2018).
Luuk Heezen is a presenter and art journalist. He interviews contemporary artists for the award-winning podcast Kunst is Lang, makes videos for exhibitions in museums, presents events in the cultural sector and makes radio documentaries for the VPRO on NPO Radio 1.  
Locatie | TAC, Vonderweg 1, Eindhoven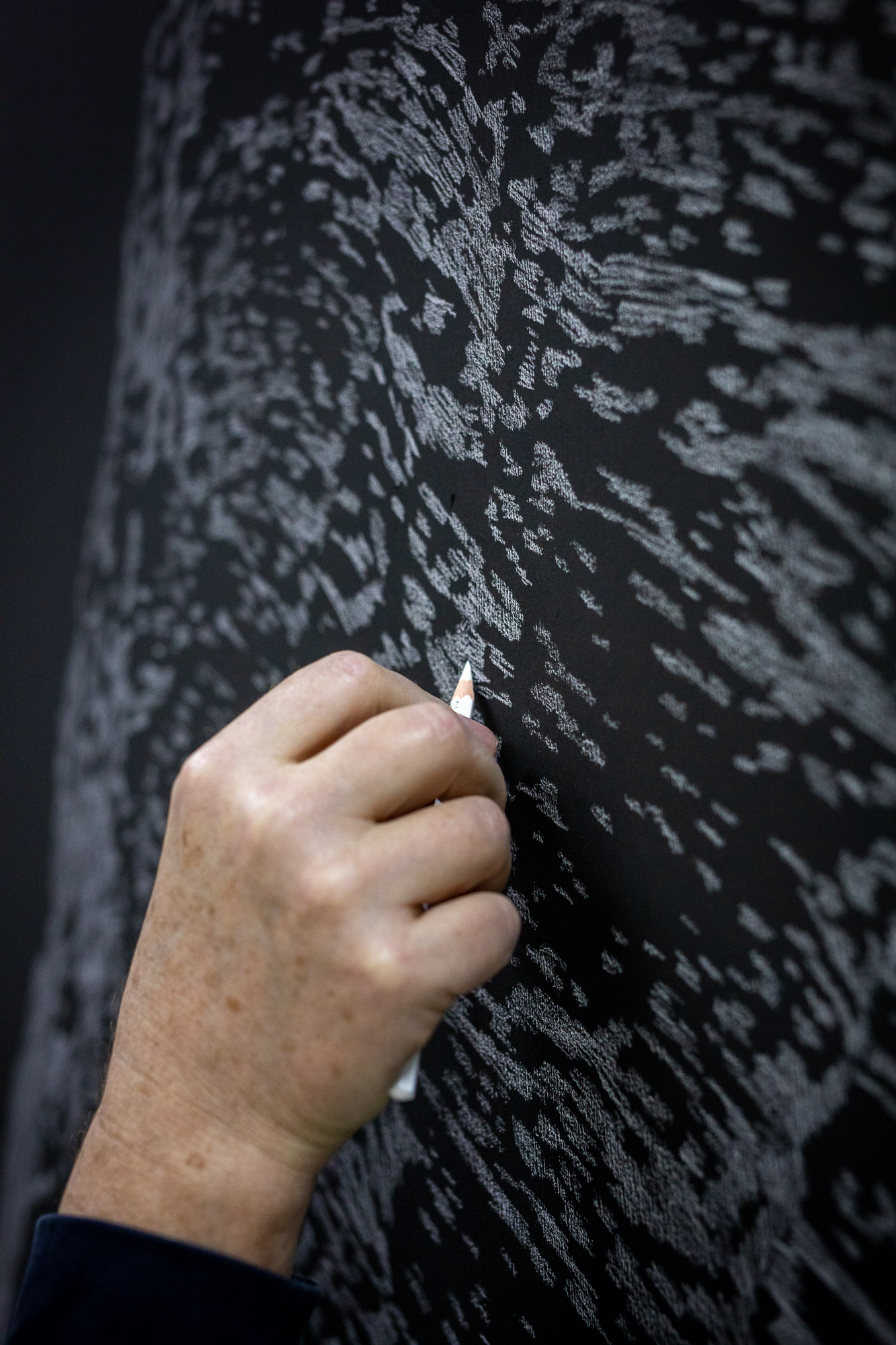 With support from Cultuur Eindhoven, Mondriaan fonds, Constant van Renesse Fonds & TAC