Emerging, new makers stand next to already more well-known names in art, design and culture. Exhibition and program alternate during this inspiring, accessible weekend event. Four times a year TAC | United takes place at our satellite location at Kleine Berg 62 in Eindhoven.
Keep an eye on our socials for the latest updates. 
THE BEINGS
With Daniel Arthuus, Lola Safari, Griet Menschaert / De Grot, Sunjoo Lee & Ko de Beer, Skypunch Collective, Niels Duffhues, Te-Yen Hsu,  Berendine Venemans and Giorgios Flouris 
Programme
Saturday 10 December | 18.00 – 22.00h – Performance and exhibition
Sunday 11 December | 15.00 – 20.00h – Performance and expo
We look forward to seeing you there!
Free entrance.
Location | TAC United | Kleine Berg 62 | Eindhoven
Skypunch Collective | Mirror | Circe
Skypunch Collective are the dancers Anna Zurkirchen from (Swiss) and Celine Werkhoven (Dutch). They work with a combination of movement, dance, sound and visually strong sceneries.They play with perception, illusion and the natural and the unique capabilities of the human body.
The performance Mirror shows 2 mysterious Mirror headed creatures moving through space. Long skirts rustle past the audience, an arm points the way, bodies merge with the exhibition behind them and the glimpse of a sculpture flashes by in the mirror shaped heads.
MIRROR is a wordless, performative tour through the expo space of TAC United | The Beings.
You can also watch their short dance film Circe, where strange figures linger between the trees, a creature is born from a sea of grass and feathered bodies make their way through the dust. The film offers a view over a landscape filled with mythology and saga. An intuitive journey that fades the border between man and animal, animal and man.
With music from: Antonio Alemanno
Performance Sunday ~16h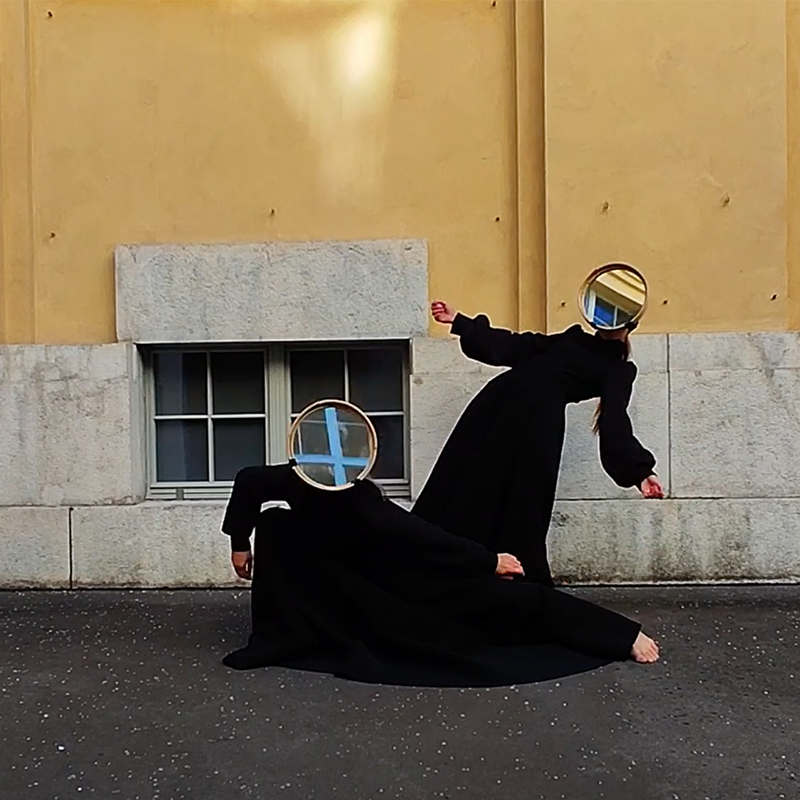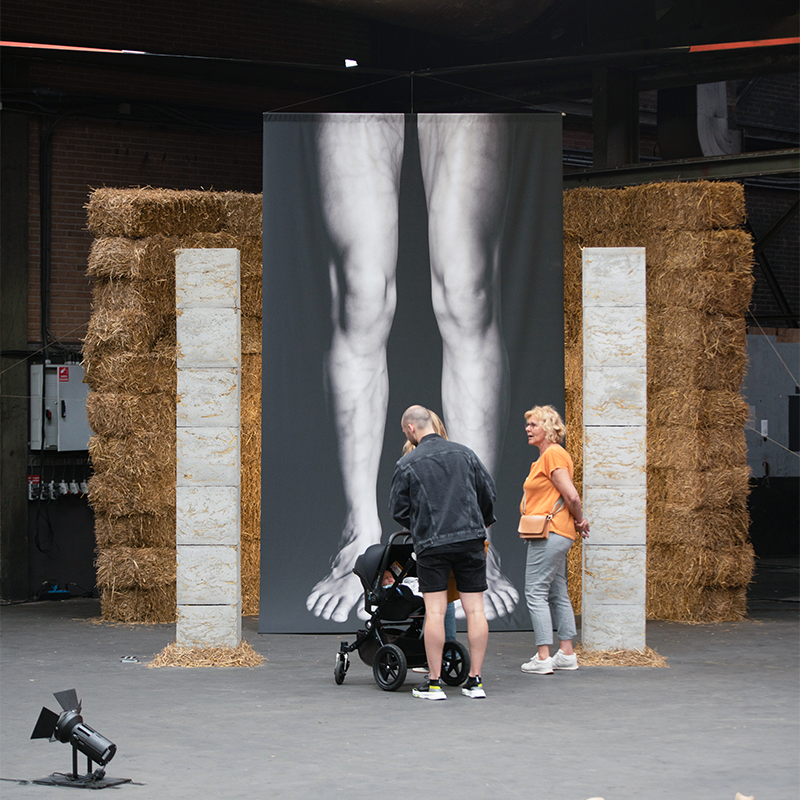 Daniel Arthuus | Entity Foundation
What does it mean to be human? I ask myself this question often because I do no longer understand what a human is; says Daniel. A 300.000 years ago humankind was prey, part of the food chain and knew its position on earth. And now? An animal species that is superior in the food chain and slowly moves towards becoming a species on multiple planets.
In the -on location newly built- work of Daniel Entity Foundation he researches the foundations of religious architecture and its effects on human perception. 
For this work, I research the floorplans of religious architecture and give physical form to the concepts that have been used for centuries by different cultures. The structures the used in the name of their 'god' in his opinion all have the similar goal: to 'Awe' people and give them a 'creature feeling'.
Photo: previous installation by Daniel
Lola | Meneer De Kikker
Lola her work connects to childhood sentiment, a warm feeling inside, or the innocence of sparkles. It is a longing for beautiful distractions and an escape from the seriousness of a simple Monday. She once had a stuffed animal named Meneer de Kikker (Mr. Frog). They were inseparable. After years of comfort, sweets and friendship, Meneer de Kikker ended up in storage. During a 2020 research project, Meneer de Kikker suddenly popped into her head. She wondered how he had stood the test of time and what it would be like if he too had moved on with his life. 
Lola places Meneer de Kikker (2020) at special locations around the country. You can visit him at The Beings and long back to your own childhood cuddling toy.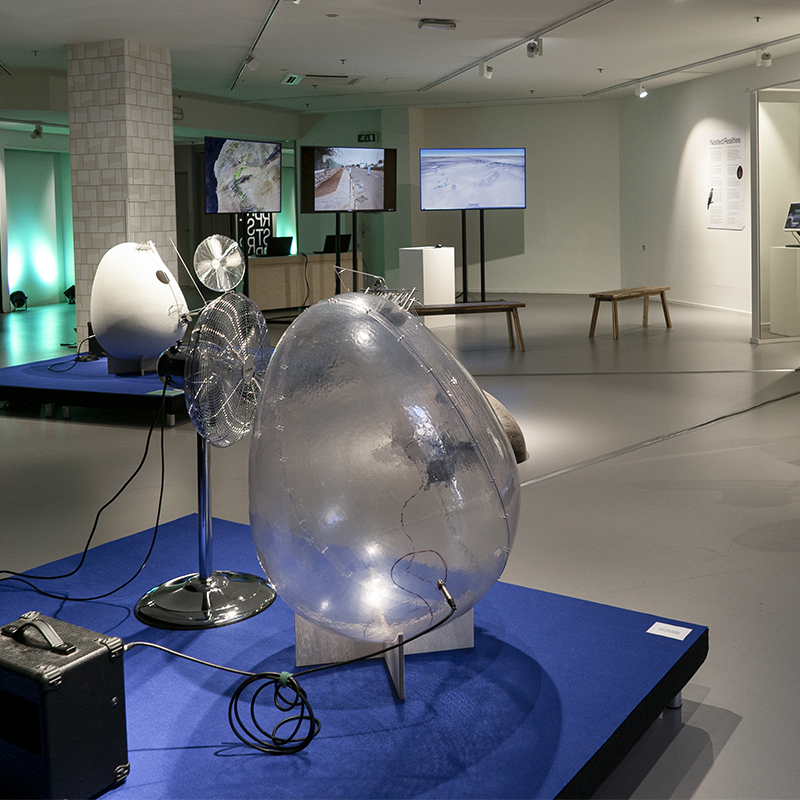 Sunjoo Lee | Ko de Beer | Aeolian Eggs
The Aeolian Eggs of Sunjoo Lee and Ko de Beer are a sound installation of data-driven wind harps, fans and a computer with a custom algorithm. The fans' speed and the harp's sound are controlled by data (bird altitude, bird speed, wind speed and wind direction) of a migrating bird called European Honey Buzzard 600. The bird heavily relies on the airflow to travel yearly from the Netherlands to sub-Saharan Africa. 
During their performance at The Beings the largest recorded egg of all living birds is used. Driven by a whirlwind effect the wind eggs are a fertile breeding ground for drones, ethereal sounds and field recordings. A rotating arrangement of vanes or blades, made of wood, plastic, or metal supports Aeolus, the ancient Greek god of the wind. 
 Sunjoo Lee is a visual artist and Ko de Beer is musician and electronics wizard. They often work as a duo in technology, science and art and combine the possibilities of human technology and Earth's biosphere.
Performance Sunday ~ 18h
Griet Menschaert | De Grot | Some Body Help
Griet presents Some Body Help, a book project initiated during the lockdowns, when mutual physical presence became very limited. Drawings made by her in 2010 became relevant in a new way during this period. She asked 3 writers to make new personal associations to the drawings. You will see the original handwritten pages and illustrations of the book, the texts by Noam Youngrak Son (non-binary designer), Leon Heuts (philosopher) and Hadas Cnaani (Mindfood coach), as well as the original drawings on which the publication is created. 
Griet is an artist, linguist and the founder of KONT magazine. De Grot is her band together with Otto Donkers! They perform Dutch-language intensely confrontational lyrics to equally intense electronic music. Think of it as an attempt to grieve partying or to have a party to mourn.
Performance Saturday ~21h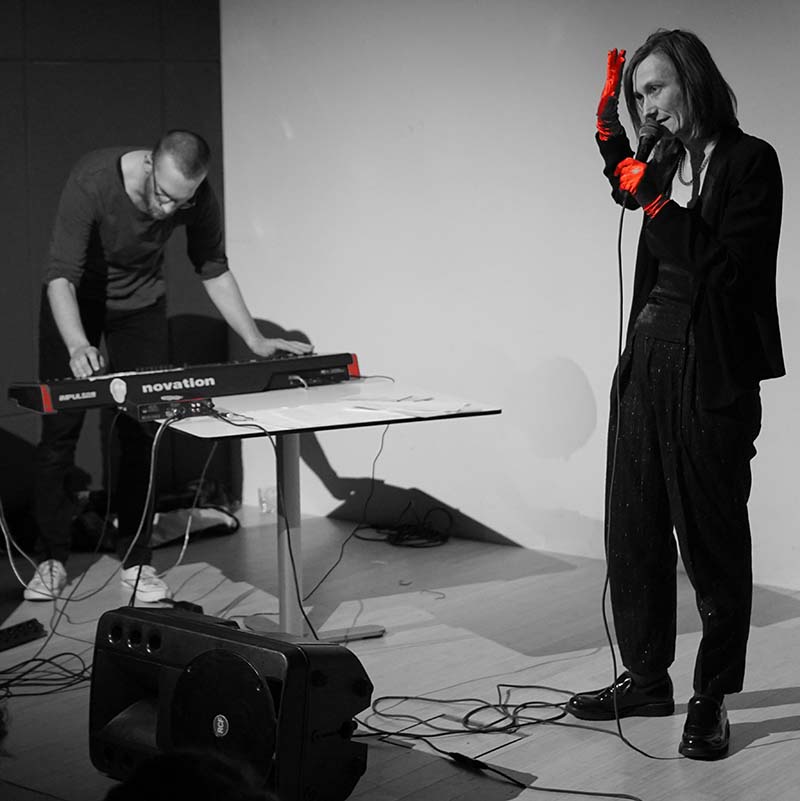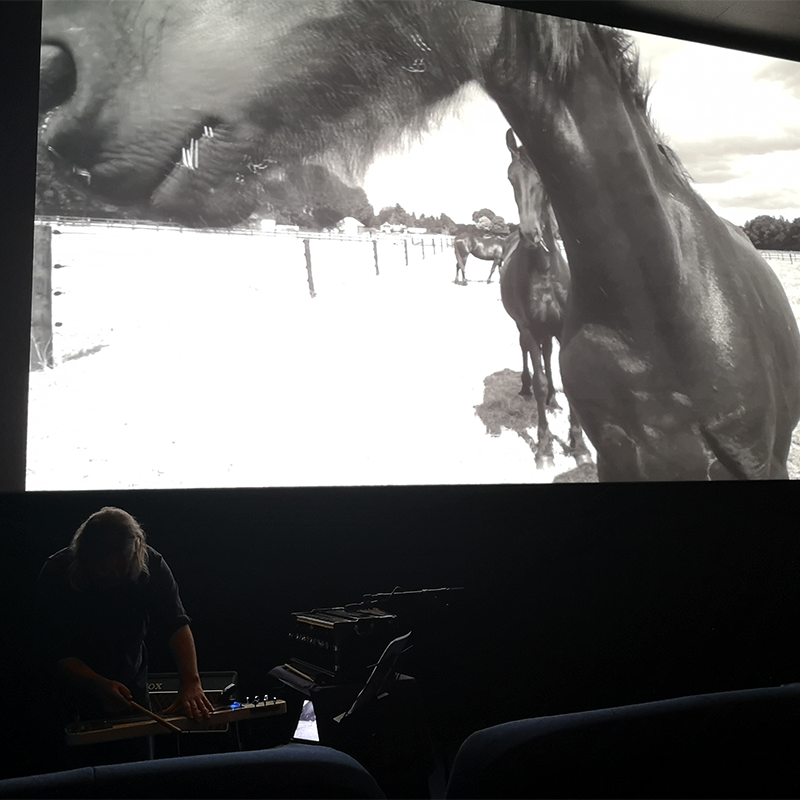 Niels Duffhues | De Schepping
Niels his work De Schepping (The Creation) deals with the disturbed relationship between man and nature and it is a work-in-progress.
His audiovisual work takes you into a slowly progressing time zone, where in a
dark philosophical way connections are made between video, music, soundscapes and spoken text. Besides his singer-songwriter albums and performances and writing short stories, Niels Duffhues creates video art, with which he exhibits and he gives audiovisual performances.
Performance Saturday ~ 20h | Sunday ~ 17h
Berendine Venemans and Giorgios Flouris   |  Meeting Eyes
What is a connection? What happens when I meet you, you meet me and the flame ends? Do I dare to let you into my eyes? And surrender to this precise moment? Berendine Venemans and Giorgios Flouris' duo performance explores the coincidence of connection.
Berendine and Georgios met recently during a performance art study. Berendine is a Dutch performance & video artist, poet and experienced maker. She delves into the affective realm of the unconscious, where intuition resides. She explores what intuition is.
Georgios from Greece, is a multidisciplinary artist currently researching interpersonal connections in various forms. He uses NDI and Gestalt psychotherapy to explore, observe and document connectivity.
Performance Saturday ~19h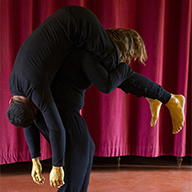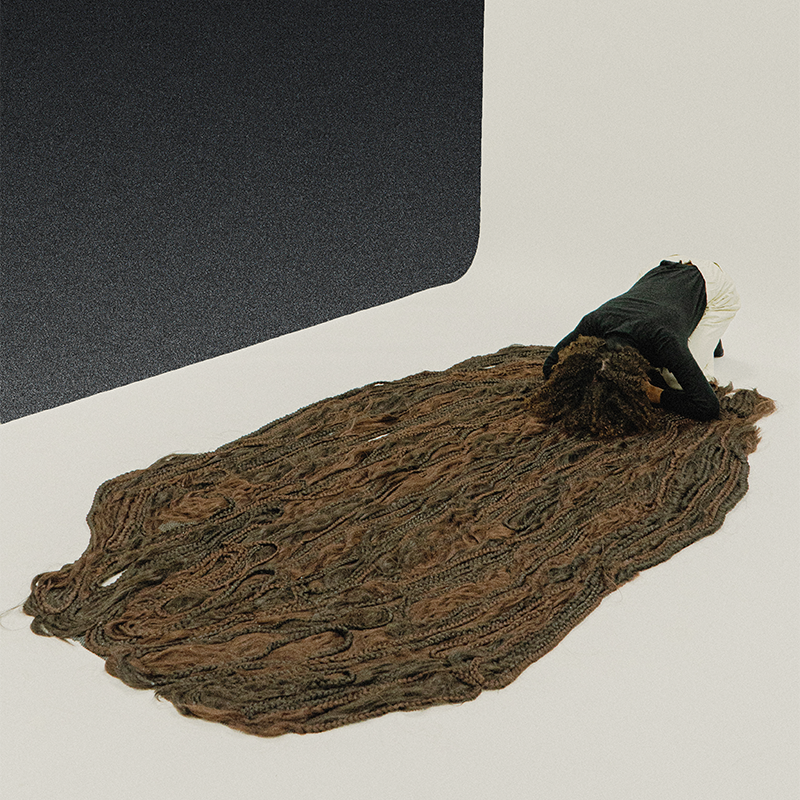 Te-Yen Hsu  |  Make things sacred again: O.M.G
Te-Yen Hsu is a Taiwanese design researcher, multimedia storyteller and cyberholic living in Eindhoven. She unleashes her imagination in an invented story in which the body is the archetype of technology and modern objects. In doing so, she builds a multimedia installation with sculptural objects and has created a video that brings together popular culture from the past and the present: from ancient mythologies to TikTok trends. With her project, Hsu aims to show a new perspective on everyday objects, a reality shaped by organs that extend historically and transcendently.
About TAC | United
Now TAC's old building is renovated, we are dispersed over the city. Therefore we must unite! At TAC |United we present the newest, coolest, cutest, sincerest emergent art from in and around the TAC community. It's what we have always done, but now packed in a weekend. Full blown TAC. And full blown togetherness. 
You are very welcome to join us! 
Special thanks to United Cowboys for the location | Supported by Cultuur Eindhoven