Free entrance
Vonderweg 1, Eindhoven
7 April / 22 April
Every Friday and Saturday 16.00 – 21.00
Every Sunday 14.00 – 19.00
Earthquakes, extinction, floods, pandemics, climate change… After years of being undermined by humans, finally, nature is upon us.
Four times per year, TAC United stages emerging artists across all disciplines. Connected in their process of thinking-acting-making, they together cast a light on the issues of our age.
This current edition What on Earth explores the entangled relations between humans and their environment. The anthropocene – in which humans determine the state of the world – we hereby declare to be over.

On Show
Designer from the Italian swamps

Matilde Stolfa

takes us to the wedlands of Ravenna, as a place for cyclic use – never to be exploited.

New Eindhoven artist from California

Eleanor Greer

reveals through her paintings how nature in the built environment is treated, with various results in different places across nations and cultures.

Artist-musician

Cinzia Nistico

researches the creeping and growing of human-clones in the form of aliens, fungi and imagery. What happens when they silently take over?

Designer-researchers Giulia Pompilj and Steffie de Gaetano expose, through colourful beyond-human signs, the traces of heavy metal contamination of the Dommel river, denouncing human's abuse over nature.
EPIC RICK

(AV-artist Richard van Kruysdijk) takes us on a nightmarish trip to his inner GHOSTS. His visuals and sounds will long haunt your own, inner landscape with endless loops of mutated imagery that trigger a primordial response.
Programme
Friday 7 April
17.00 | Performance by Giulia Pompilj & Steffie de Gaetano
Saturday 8 April
16.00 | Ongoing open studio by Eleanor Greer
Sunday 9 April
15.00 & 18.00 | Performance by Cinzia Nistico
16.00 | Public talk/workshop by Cinzia Nistico
Friday 21 April
16.00-19.00 | Ongoing open studio by Eleanor Greer
19.30 | Performance by Matilde Stolfa
Saturday 22 April
16.00-19.00 | Ongoing open studio by Eleanor Greer
19.30 | Performance by Richard van Kruysdijk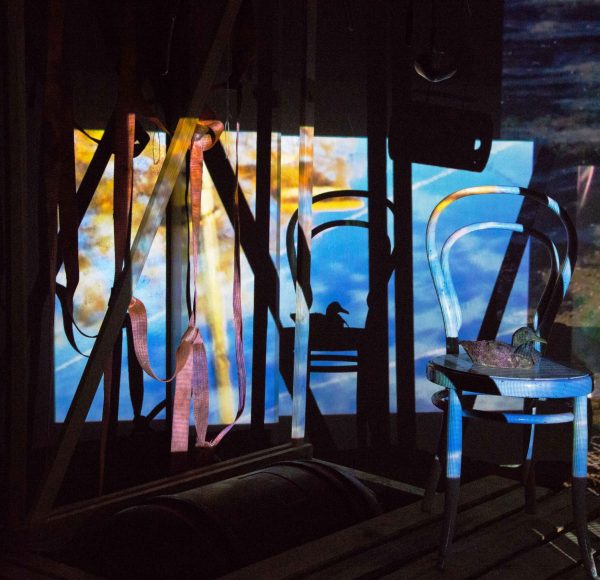 PIALASSA
Pialassa, 'pia e lassa' in Italian piglia e lascia, is an Italian expression in the dialect of Ravenna. It means to take (pia) and to let go (lassa), and it's with this term, pialassa, that us citizens refer to the swampy, marshy areas that lay in between the city and the coast. These wetlands are alimented by the salty water of the sea and small canals that flow towards them, creating a peculiar dimension that exists in a continuous interaction between water and soil. This project uses the dialogue between the artist and the viewer to question our contemporary dwellings in a dried-out and burnt-out society. Reconnecting with the pialassa through the gathering of stories related to it, family memoirs, speculative practices of daily life, and the exploration of this forgotten place, is a way to understand through the present the meaning of a past where water was predominant, and a way to explore a future in which water is flooding back due to fast and extreme climate change. The salt marshes and wetlands become not only a container of material, cultural and emotional tradition, but also a place of experimentation. A dimension that it's usually forgotten and marginalised becomes a place to create and narrate while adapting to this complex and amphibious land.
MATILDE STOLFA
Matilde Stolfa is a designer, architect and artist born and raised in the wetlands of Ravenna, Italy, currently based in the Netherlands. She has a BSc in Architectural Design from Politecnico di Milano and recently graduated from Design Academy Eindhoven's MA Contextual Design program. Her work examines the interplay of sociocultural, economic, and environmental factors in the context of the climate crisis. Her current work revolves around the role of salt marshes and wetlands in cultural and ecological processes and explores the possibilities of developing adaptive ways of dwelling hybrid landscapes.
Her graduation work Pialassa-Fragments From The Wetlands will be part of the exhibition ITALY: A New Collective Landscape at ADI Design Museum in Milan. In 2022 Matilde curated a series of workshops and talks for Het Nieuwe Instituut inside the Dutch Pavilion at the 23rd Triennale of Milan on the theme of human and non-human interactions. Her approach is interdisciplinary and situated and merges immersive storytelling, performance, film and installations.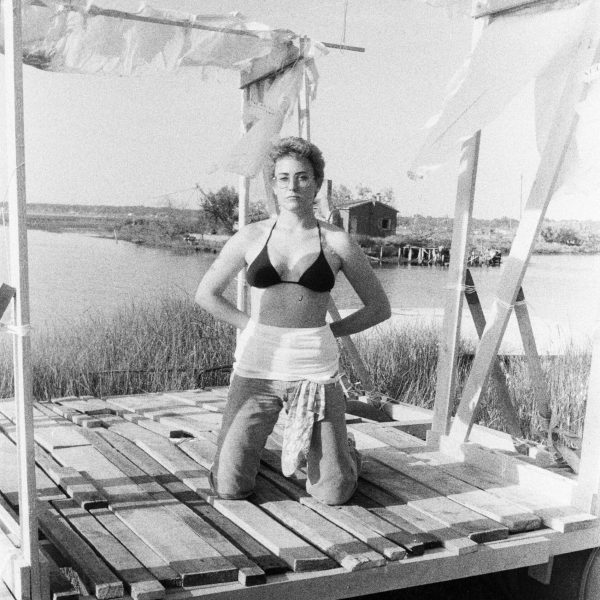 PERFORMANCE
Friday 21 april | 19.30
A reflection that starts from personal experiences and slowly broadens up on a recollection of thoughts about our relationship with water and consumerism.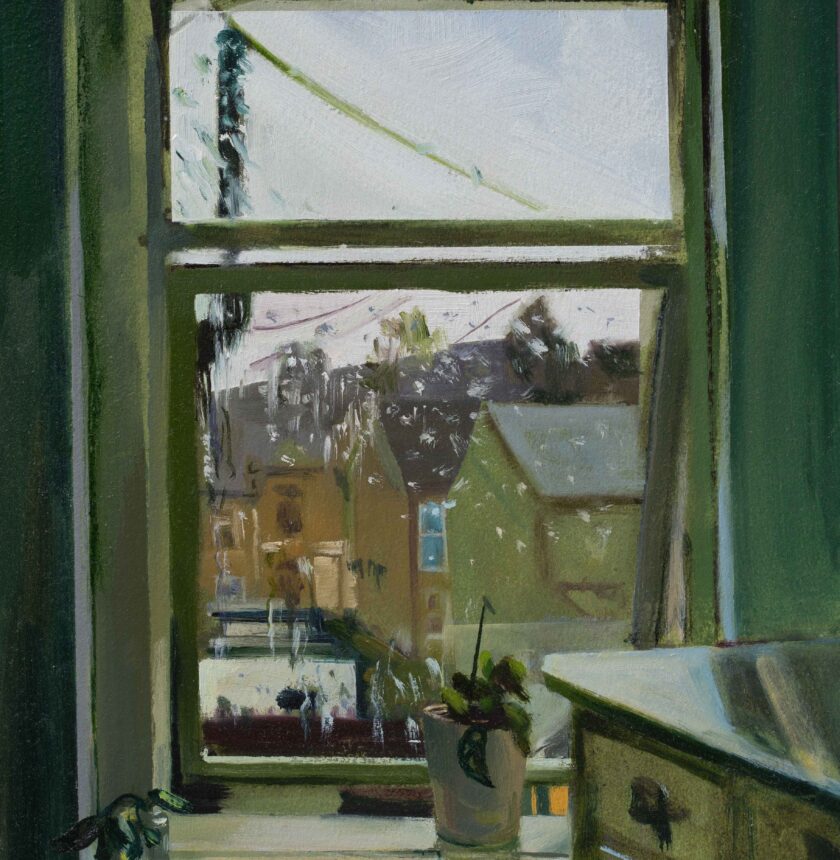 WORK FOR WHAT ON EARTH BY ELEANOR GREER
Drawing is a medium that she employs to respond to observations and questions about the built spaces that she occupies and lives near. Taking advantage of the sweeping open space at TAC, she will compose a wall-scale work on paper of hand drawn and cut elements in the gallery during specific open hours. This work will initiate from a section drawn while she lived in Lancaster, England (2020-2022) on which she recorded architectural and plant forms over the winter months.
This work will be accompanied by a series of paintings reflecting changing light and weather patterns as framed and mediated through a home window.
She moved to Eindhoven in February 2022. As a newcomer to the Netherlands, common things can feel completely new, bringing the mundane into stark relief. It is from this platform that these works spring with their underlying questions about building materials, interior design, curation of natural space and other visual curiosities that she engages with through the process of drawing/painting.
ELEANOR GREER
Eleanor Greer is an artist from Southern California, USA and makes paintings that explore her curiosity of the built environment as it interacts with the natural world. Her practice-based research is fueled by a deep sense of color and employs representational drawing and painting to probe topics of urban development and landscape maintenance where she lives. Eleanor has her MFA in Painting and Printmaking from San Diego State University. She will be leading a drawing workshop on how she approaches the tenets of perspective through sketching at the Bibliotheek Eindhoven on May 12th.
OPEN STUDIO
Saturday 8 april | 16.00
Friday 21 april | 16.00-19.00
Saturday 22 april | 16.00-19.00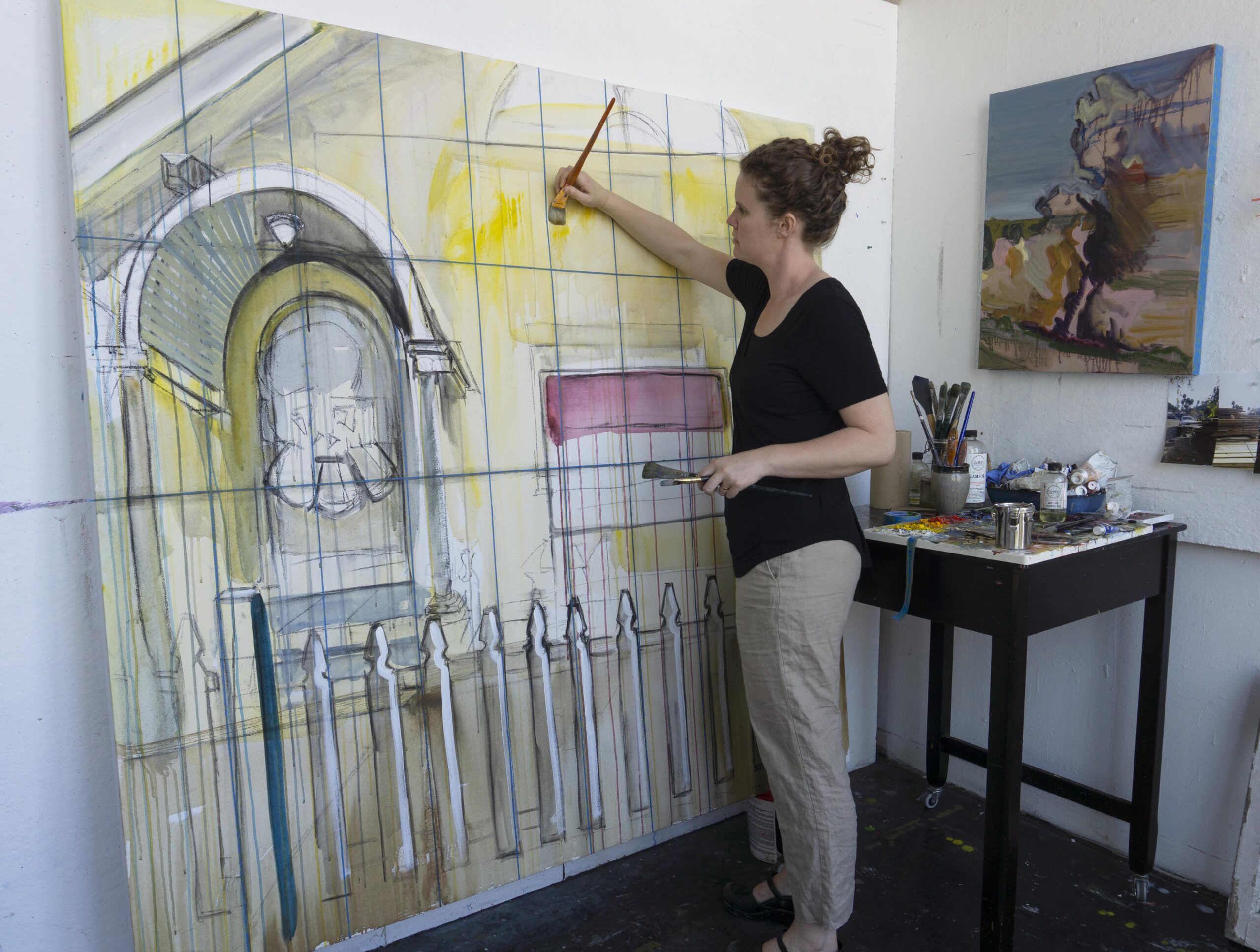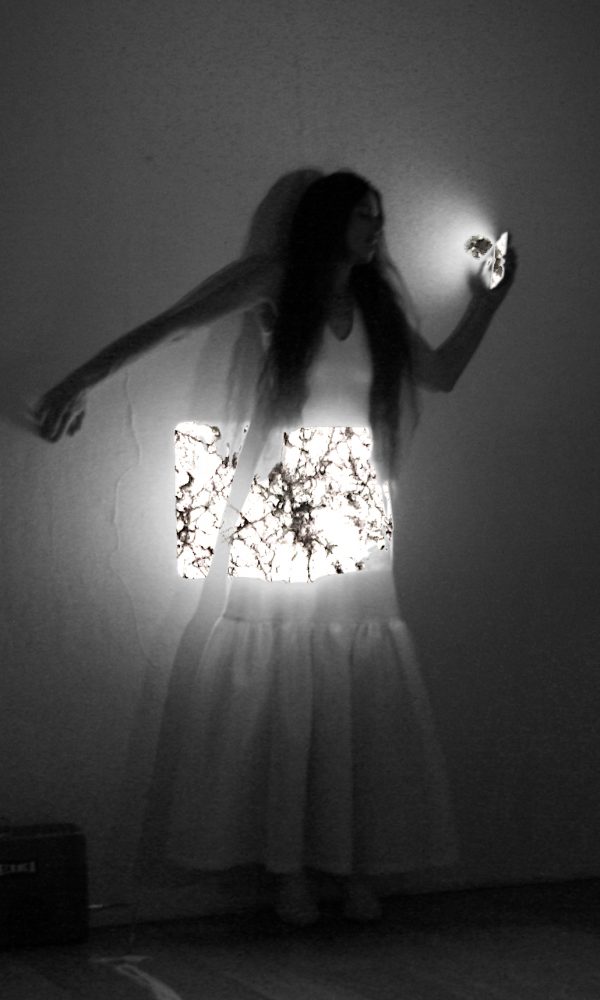 TRANSFE/\R
A cinematic live performance inspired by an allegedly missing scene from the movie "Invasion Of The Body Snatchers" (1956 – dir. Don Siegel)
For one female voice/actress, trumpet, optical sounds, 16mm film projector, stylophone.
Concept/music/film/projector/stylophone Cinzia Nistico
Voice /acting Stefanie Janssen
Trumpet Igor Iofe
TRANSFE/\R is the outcome Nistico's year long research on 16mm film, optical sounds and the possibility to perceive film as a living creature on stage. This project has an experimental approach to analog film and uses it mainly as a support to organic material growth (fungi), projections and as sound source. The original movie "Invasion Of The Body Snatchers" describes the systematic replacement of a small- town's population by emotionless alien duplicates growing from seedpods. The clones' growth and the citizens' replacement happen while they are asleep. In the original movie, the process of substitution is never fully shown.
TRANSFE/\R is an imagination and abstraction of this "missing" scene and intends to unfold the clone's growth from fungi and subsequent replacement of its corresponding human. In TAC they will present and extract of 15min. This performance opens a question about how we interact with forms of life different from our and which might upset our set of values. Are we ready to devalue our personal emotions? And what does it mean to live according to instincts which are directed to the survival of the community?
The emotionless clones which in the original movie pose a threat to mankind, are here eventually unfolded as a possible resource. They represent simplicity and a catharsis that promises a renewed existence on this planet. Cinzia Nistico's research and performance are supported by AFK and Prins Berhnard Cultuurfonds. This project is also supported by Het Huis Utrecht, Bart Gallery and Filmwerkplaats Rotterdam.
CINZIA NISTICO
Composer/ interdisciplinary artist. Her works often merge different disciplines together defying conventional formats.
At the core of her narration is a nihilistic and existential interpretation of the individual, stripped of its past, identity, belonging and memory. The tensions between the single and the multitude of the masses and society is also a focus in her works. In her artistic practice, she employs parallel forms of narration. Currently, she integrates analog filmmaking into her performative installations and music theater works. She is a member of Filmwerkplaats Rotterdam and has been selected for a residency at Het Huis Utrecht.
PERFORMANCE & PUBLIC TALK/WORKSHOP
Sunday 9 April
15.00 & 18.00 | Performance
16.00 | Public talk/workshop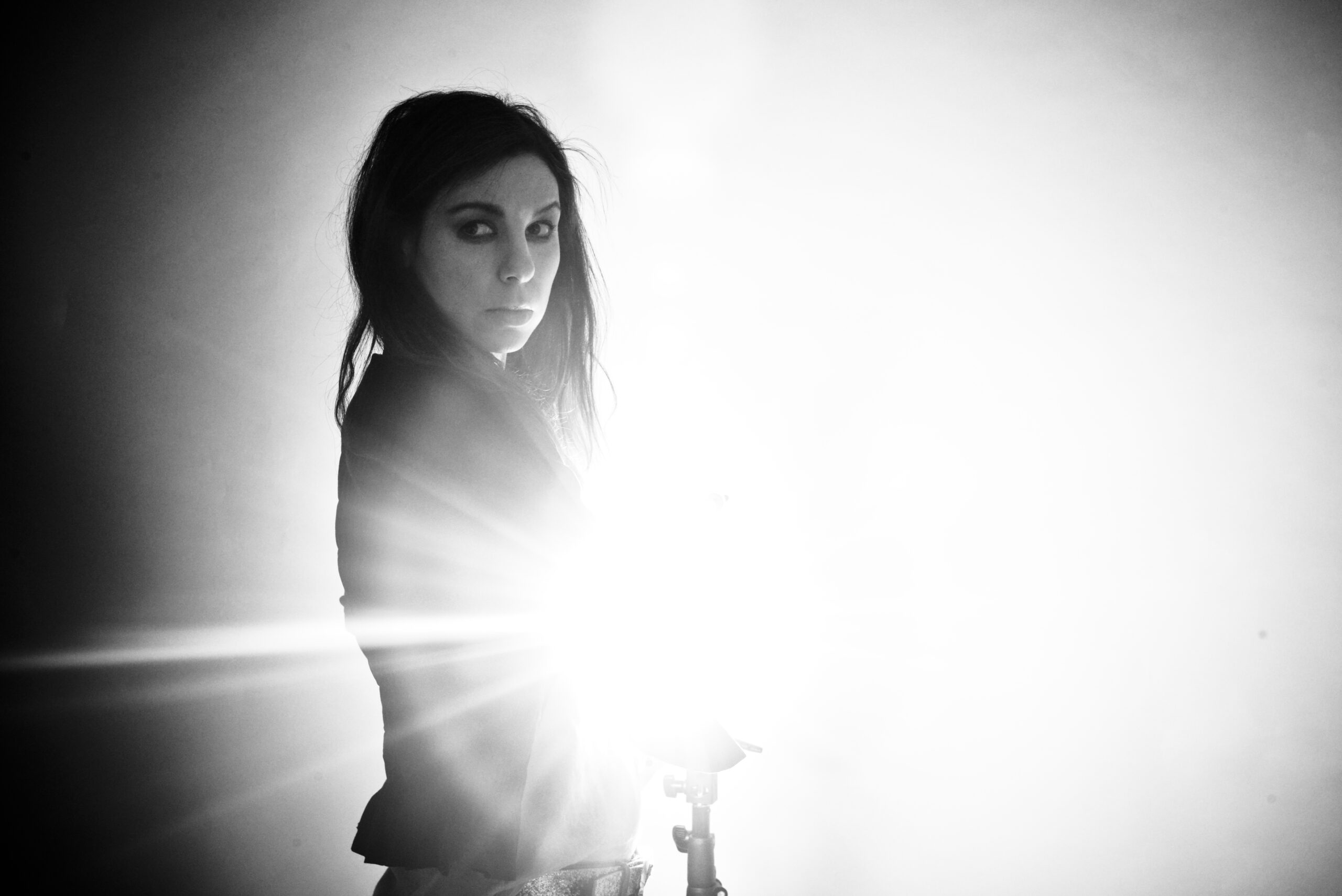 Talk and Q&A
Putting the performance in context, she explains the purpose of the project and research, how her project came about, the film it was inspired by and how she adapted the plot.
Alongside the explanation, she illustrates the techniques she used on film and the general performative approach.
During the talk, she broaches topics such as growing fungus on film, the perception we have of moving image and shows loops that have been influenced in different ways.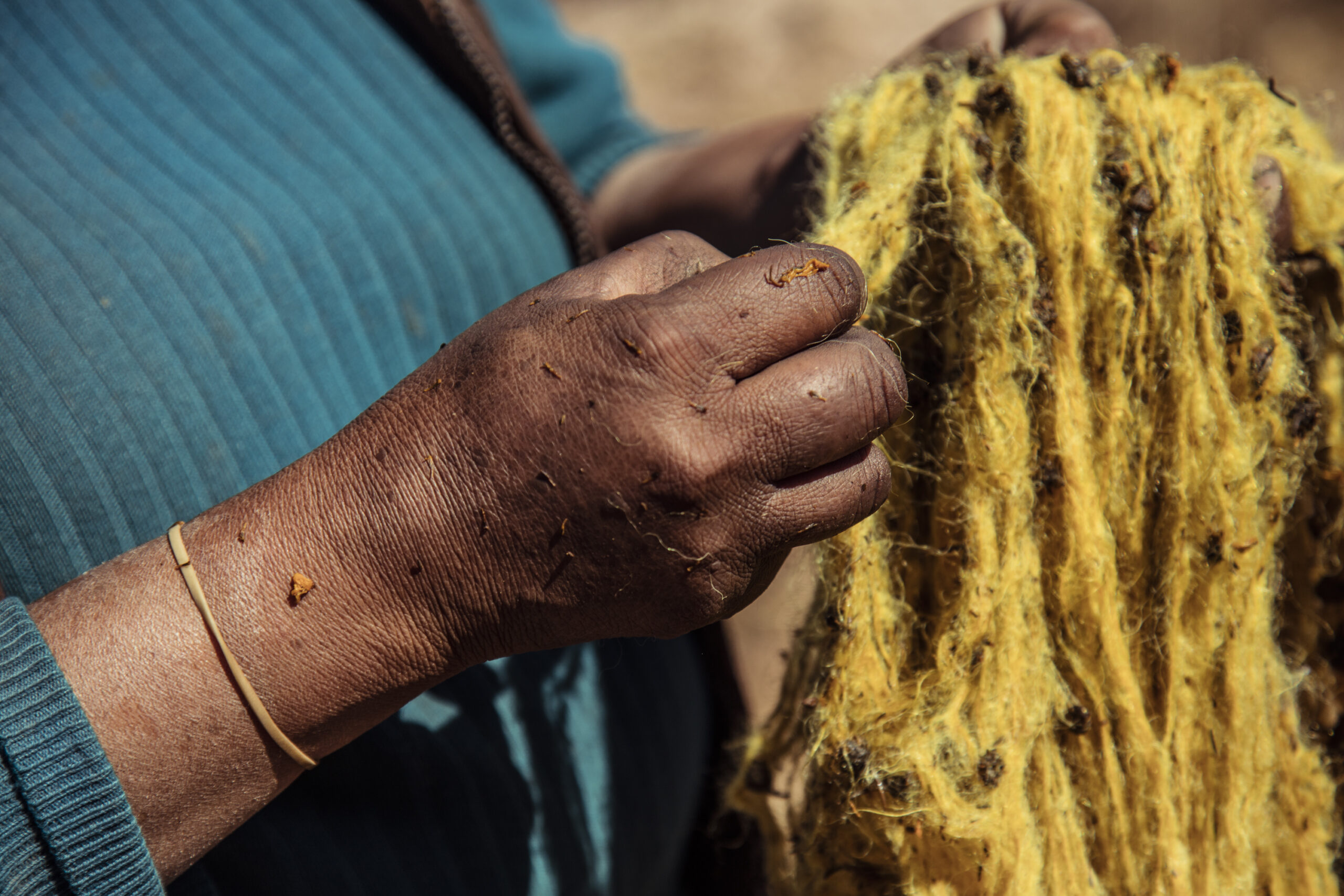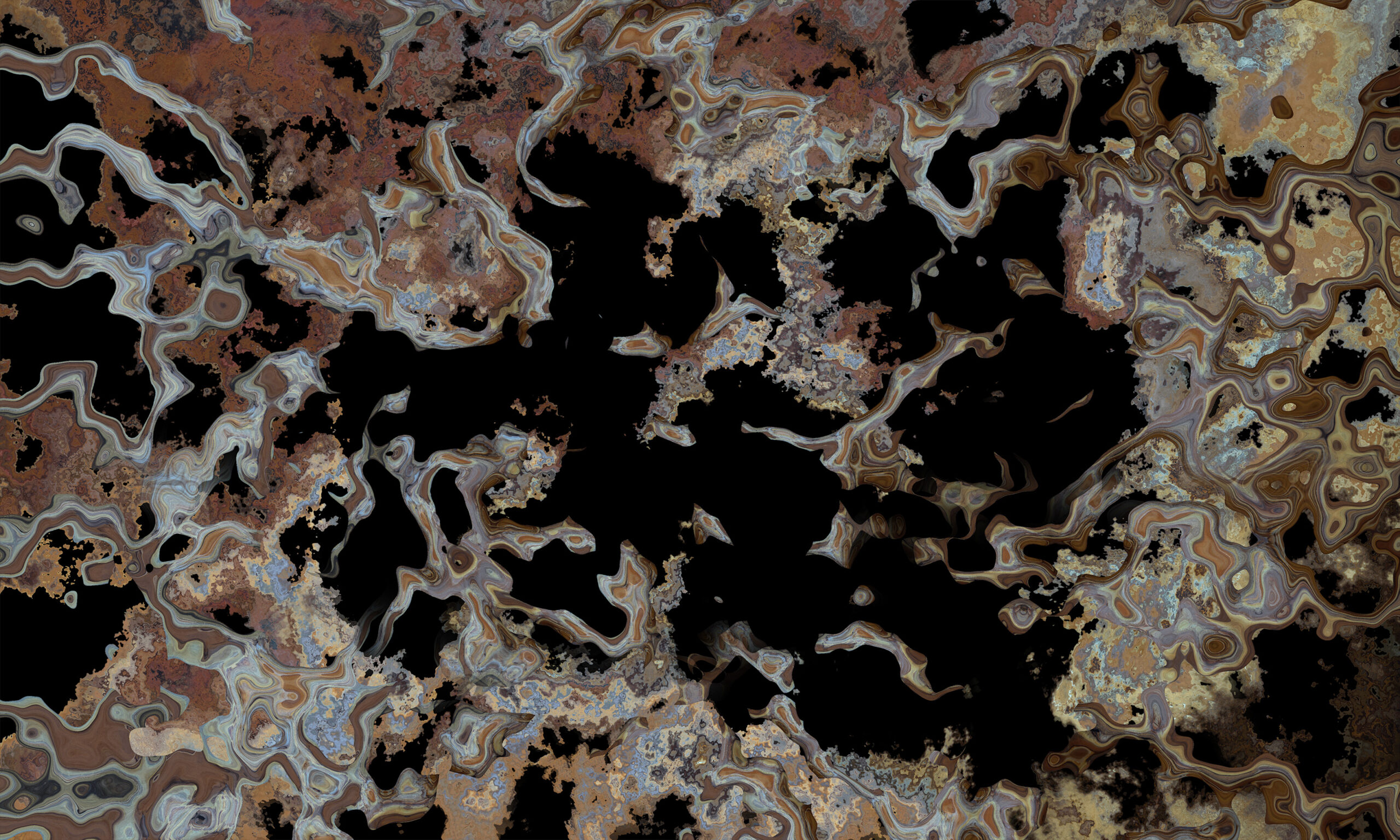 THE OSMOTIC EXPOSURE OF WASTESCAPES
Giulia and Steffie research practices converge at the crossroad of plant, pigments, photo, polluted and fibrous matter. Stemming from previous work on permeable tissues that are exposed to anthropogenically accelerated cycles and interrupted metabolic fluxes, they set into motion an ephemeral, ever-changing, photographic exposure of polluted vegetal chemistries. Similarly to how membranes of flora assimilate the landscape they inhabit, the canvas too will absorb the plant matter we gathered at the confluence of the river Dommel and a stream carrying industrial wastewaters. Over the course of the exhibition, the conflux of the diverging temporal and metabolic rates of plant life and factory byproducts will become visible on textile. Through a chromatographic exposure, the chemicals incorporated into the fabric will reveal the history of heavy metal contamination of the river, in colourful beyond-human signs. They ally, as denouncers of human's abuse over nature, with plants deemed alien and invasive which pioneer the abandoned margins of our industrial wastelands. In this work, we play with the fine lines between our animal porosity and hazardous waste, our human alienation towards the planet and our comfortable dissociation to anthropic wrongdoings.
GIULIA POMPILJ & STEFFIE DE GAETANO
Giulia and Steffie met during the 2022 dieDAS Fellowship in Saaleck. Steffie de Gaetano is an interdisciplinary researcher focusing on bridging environmental degradation to colonial and modern legacies through traces left by material and matter flows, and beyond-human indices. Giulia Pompilj is a designer specialised in concept development and material research, which investigates through her practice the biological, historical, and social aspects of ecosystems.
Sound piece created in collaboration with Tine Theré
PERFORMANCE
Friday 7 april | 17.00
Giulia & Steffie will 'activate the exposure': They will pour plant extract liquid on the pre-treated photosensitive canvas, a representation of the river Dommel, the polluting industrial site and the surrounding landscape. This canvas will absorb the plant chemicals and reveal the chromatography (photochemical reading of the plants). The performance will be accompanied by a soundpiece, a composition of field recordings of the Dommel and the industry. Throughout the exhibition, one can see the canvas changing.
Giulia & Steffie will be there to answer question and give an explanation of the research and process.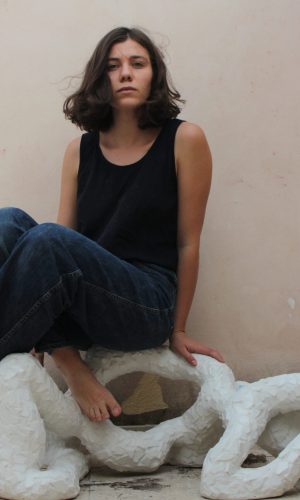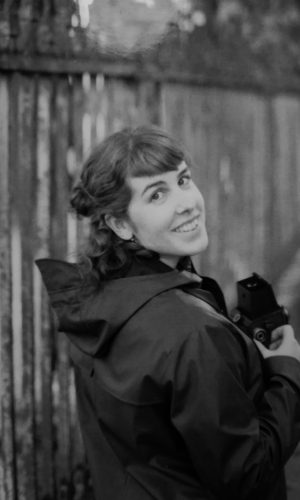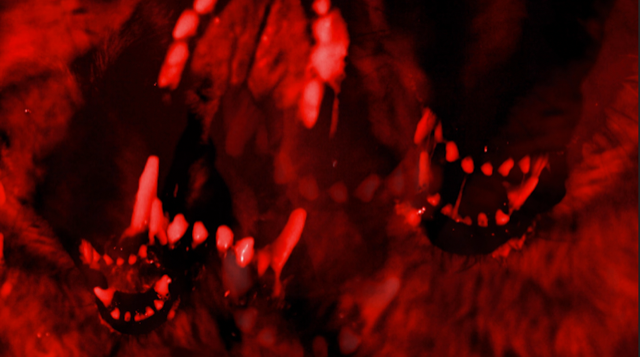 EPIC RICK
GHOSTS
Under the moniker Epic Rick, Richard van Kruysdijk creates multimedia works that are divorced from any didactic, moral, political, or utilitarian function, but which seek to appeal to the artistic and aesthetic sense of the eyes and the ears. His personal, intense works are manifestations of an inner landscape that invite the audience to experience the work in a purely intuitive manner.
During 'What On Earth', Richard will exhibit his installation 'Ghosts'.
Richard specialises in hybrid forms of multimedia art and live performance. Next to his visual work, he is also a prolific producer / composer and multi-instrumentalist in diverse musical projects, ranging from post-punk to electronic drone, from multimedia theater productions to industrial electro. He is also active as composer and live performer with several (inter)national modern dance companies.
PERFORMANCE
Sunday 22 april | 19.30
Richard is performing his new live multimedia piece 'Dogs'.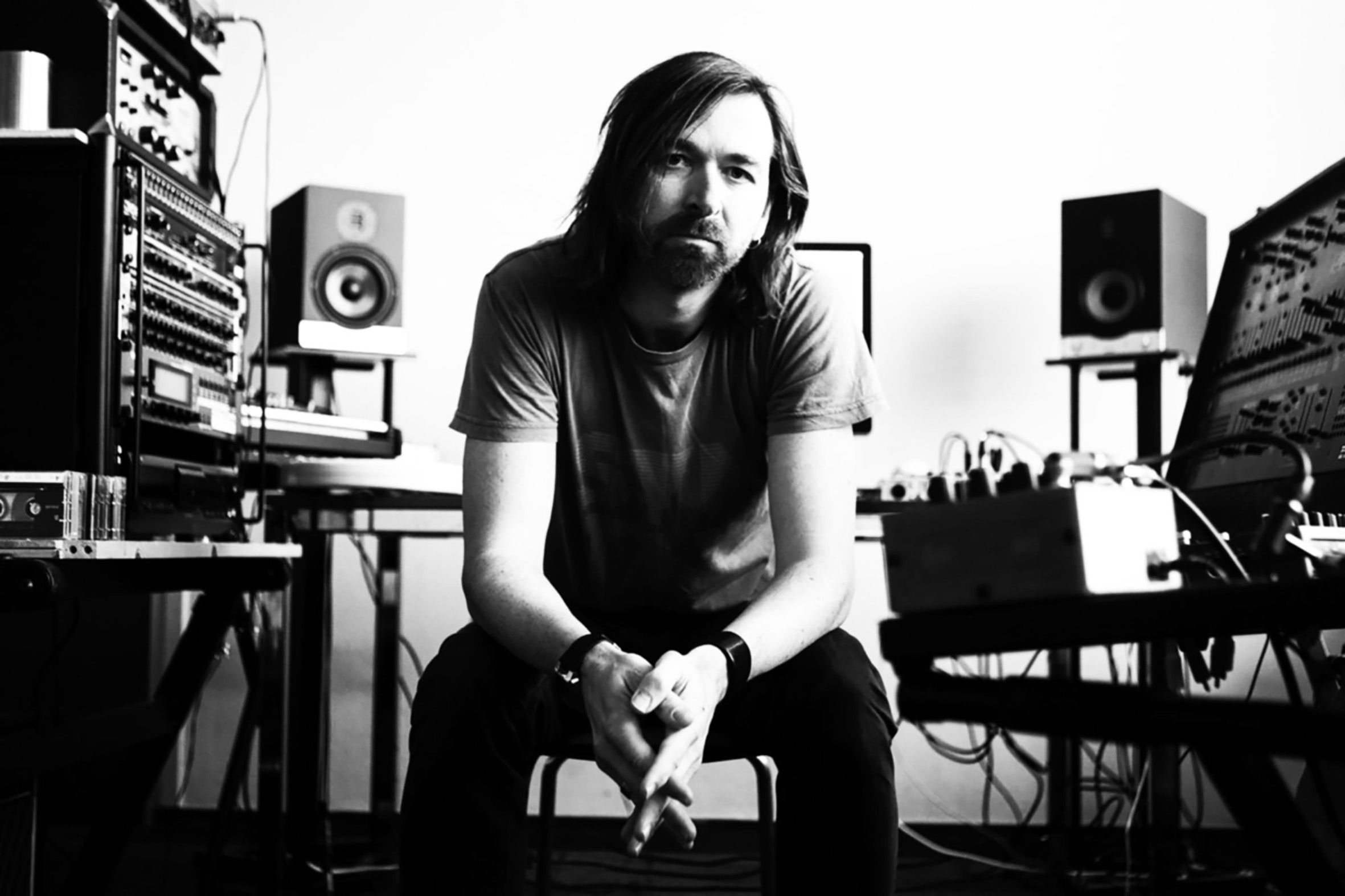 TAC UNITED
In TAC | United, we present the newest, coolest, funniest, most sincere emerging art from in and around the TAC community. That what we always did, but now several times a year. Full blown TAC. In full connection.
You are most welcome!