'I always wanted to be a fashion designer – I come from a family of cutters.' That Caz was surrounded by cutters is evident in his work. This exhibition is not really an exhibition. It is a sequence of performances with colorful costumes in an art space, almost like a theater show. A playground for alter egos, art history, collaboration, theatrical gestures and seduction. Caz plays with the real and unreal, with fact and fiction, and reproduction, all in a Caz-ish style.
a generous cook in a greasy kitchen
Caz says; Performance allows me to address the visitor's presence in the space. After all, you don't just ignore another person in a space, as you might with a sculpture. As people move through the room, I alert visitors about their presence and make them think about the environment they are in. And also 'Why is this different from a normal museum? What are the unwritten rules there, and actually, why?'
Caz draws most of the inspiration from art and fashion history. Collaborations with other artists are essential in this – 'other people see so much of what you don't see yourself.' The artist gets energy from working with performers in which they can also make choices, and use their expertise, from which the artist then learns. Older works by Caz, such as She's been in the biz for years (2017), will meet recent works, such as true stories told by The Prompter (2022), for the first time at TAC.
Performances
Each weekend, on Saturday and Sunday at 3:15 p.m., performers will take over the space, bringing together installations, performances, video works and 2D works from the last 5 years of Caz' practice. An essay about the exhibition is written by Helena Julian and is available at the exhibition.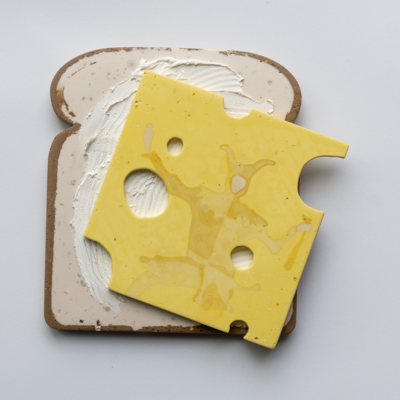 The exhibition will consist of 3 themes. 
An actor, real and in love (the performer & the performed).
You will meet performers changing clothes in your presence. What will the performer do? Will they stay in their role? And what do they expect from you? 
A good thieving feeling (reimagining art history)
This theme is based on works from, or ideas of others in art history. Could Caz and the performers change the rules of art history? 
 I don't wanna show off no more (living and working – as an artist)
What does it mean to be an artist? – How do you play the role of 'artist'? – Is there a distinction between your own person and being an artist?
The performances are held by :
Hildur Elísa Jónsdóttir | Nushka Levysohn | Ari Teperberg | Eliane Heijnen | Silver Huber | SasaHara | Tomás Diafas | Roy Verhaag | Boris Egelie | Cas van Dijk | Silver Huber | Robin Pocornie | Benjamin Pompe | Silver Huber | Tristan Albers | Thomas van den Berg | Marianne van Aperen
We asked Caz if there are any big dreams ahead. The mission is clear. To do as many larger (solo) productions as possible in art spaces that stimulate interdisciplinarity, and hopefully one day the Venice Biennale! Before that happens, come and see his expo at TAC, you are most welcome!
Exhibition /
Performance
Grand opening | Saturday 14 January – 19.00h 
EXPO | Saturday 14 – Sunday 29 January | Every Friday to Sunday from 2 p.m. – 7 p.m.
PERFORMANCE | Every Saturday and Sunday at 15.15h 
📍Location | TAC, Vonderweg 1, Eindhoven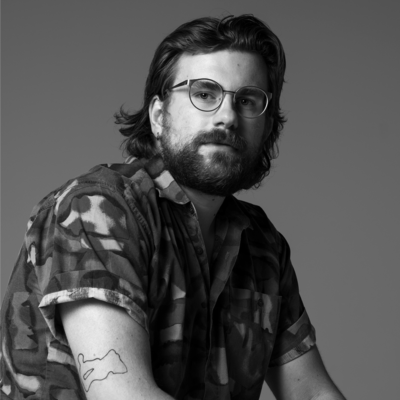 Deze expositie wordt mede mogelijk gemaakt door Cultuur Eindhoven en Mondriaan fonds.
Headerfoto – Tom Janssen | Potretfoto – Robin de Puy