Henny Overbeek works from his gut feeling. In another way, you could also call it improvising or freestyling: he follows the lines on the paper and the thoughts in his head until a new image emerges, a new idea or an unexpected collaboration pops up. The intention, vibe or foundation with which something happens must feel good for him. Just as you need a solid rhythm section in jazz in order to go wild in your solo. 
In this solo, Henny gives us an insight into the wealth of his practice, which includes his intense ballpoint drawings. The expo also features his long-running project "The Books Happen," in which he collaborates with many other creators to create unique artists' books. Multimedia installations in which various visual languages, symbols and concepts come together in spatial settings complete the exhibition. All in all, a world where obscure rituals merge with religion, art and language. His work has the capacity to bring together established art, elements of (non-) Western visual culture and trivia with visual precision.
In TAC, Henny Overbeek (1971, IJsselstein) creates a new installation that has the viewer wander between lines, improvisations, interventions and pages full of ideas, all in the language that is used in his universe.
Expo
Festive opening | Saturday November 12 – 19.00h | 
with a surprise act where we don't even know what is going to happen from Paul Segers, Oscar Larik and Hans van Rijsbergen
Saturday November 12 – Sunday December 18 | Every Friday to Sunday from 14 – 19h
📍Location | TAC, Vonderweg 1, Eindhoven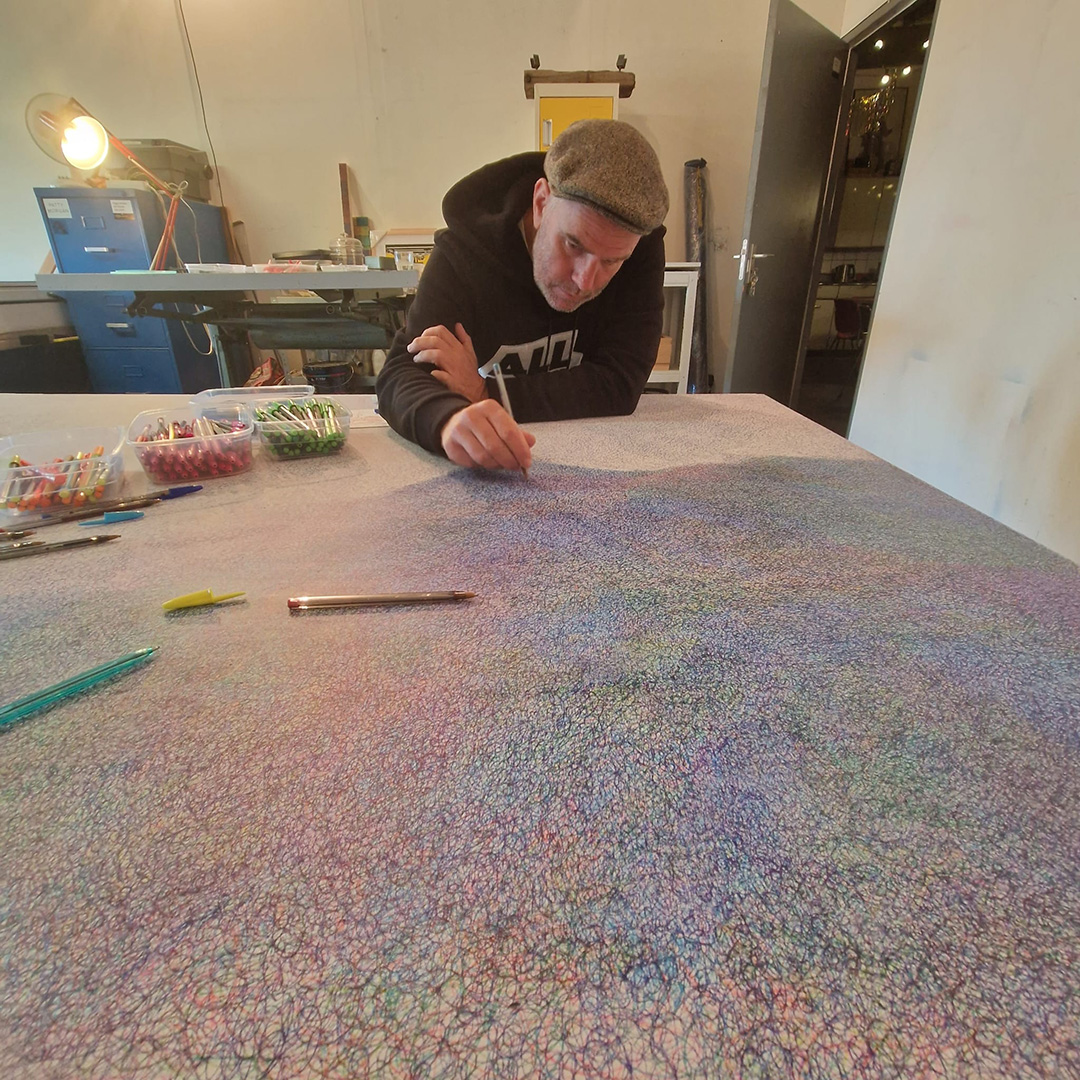 We would like to thank the following persons for their cooperation to this exhibition: Paul Segers, Frank Koolen, Michael Byron and Gimzee, Kweku Egyir (text installation), George Korsmit (composition). This exhibition is supported by Cultuur Eindhoven and Mondriaan fund.