TAC is making way for its next step: a breeding ground for the future. To realize this, we are moving to a temporary accommodation on Kronehoefstraat. We will organize cultural events dispersed over several locations in Eindhoven, amongst which United Cowboys and the High Tech Campus. Via TAC Online we will keep you informed of new developments.
Since 1 July, TAC has moved to Kronehoefstraat 30A: a former primary school building that will function as temporary accommodation for TAC's studios in the coming years. A large part of the TAC residents move with us. Empty corridors and abandoned classrooms have been converted into new workplaces for artists. Eight workshops from TAC will be accommodated at Sectie-C. In the coming years, TAC will build a breeding ground of the future, together with Focus Real Estate. TAC plans to return to a partly new and partly renovated breeding ground on the Vonderweg in three years. Until then, there is no cafe and restaurant and it is not possible to organize your private event in TAC.
What does future TAC look like? In collaboration with designer Sanne Muiser, TAC has recently started co-creation sessions. During these meetings – consisting of 3 phases – TAC residents and stakeholders take a close look at the breeding ground of today and filter out important elements for the future. Phase 1 of the process has now been completed, in which TAC's core was filtered:
TAC is a breeding ground in a mix of noise, commotion and tranquility. In the 17 years that TAC has taken up its place in the former Philips office as a studio foundation, it has organized fun events and exhibitions together with the makers in TAC that attract a large, diverse audience. It is an 'opposite pole in the city'. Once inside, you can wander among the makers and creations. The raw edge, 'not perfect but good imperfect' makes TAC a hidden gem: a hidden gem of the city of Eindhoven.
The step towards a breeding ground for the future means leaving things behind and taking some with you. In addition to improvements in climate and sustainability, TAC strives for a building with the same frayed edges as it has now. A building that immediately feels like a home for visitors, TAC members and employees. The co-creation sessions are made possible in part by a contribution from the Creative Industries Fund NL.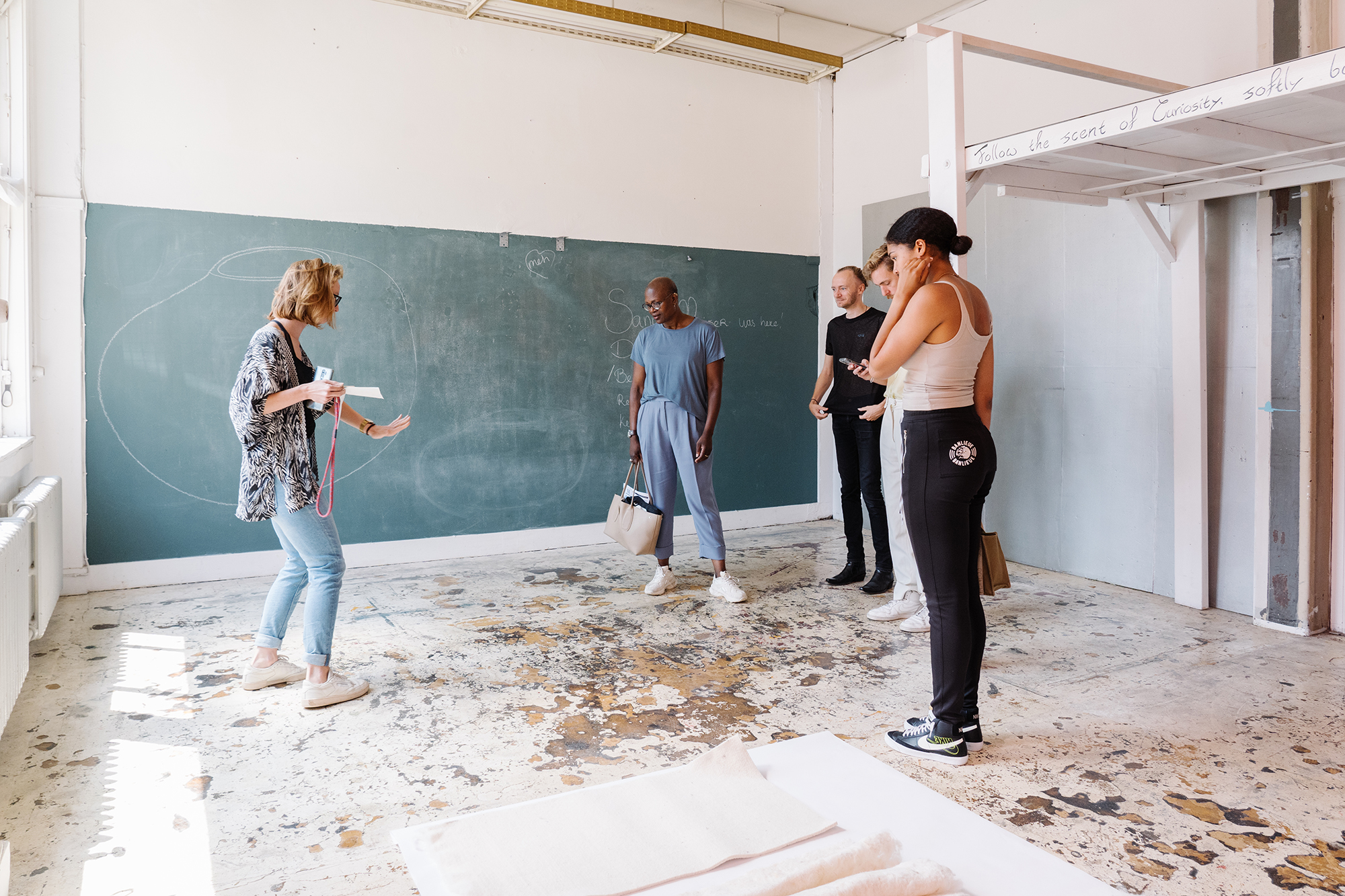 Looking back: TAC WAS HERE
In the weekend of June 26 and 27, TAC, its residents and visitors celebrated a new chapter for the breeding ground. The closing festival was a tribute on the historical building on the Vonderweg; the building that once started as a Philips personnel store. During a backstage tour through the TAC building, we got lost together in a maze of endless corridors and abandoned studios. The 80 workshops where 100 TAC fellows once worked. The part that is now abandoned and will fall to the ground in the future.
The Future: Locations and Programme
TAC will not stand still until our home at Vonderweg 1 is rebuilt. In the coming years, TAC's programme will be open for visitors at various locations in Eindhoven. To this end, TAC is teaming up with United Cowboys and the High Tech Campus. You can find us at the following locations:
TAC | Onsite


Exhibitions | Vonderweg 1

TAC | United


Festivals | Kleine Berg 62

TAC | On Campus


Exhibitions | High Tech Campus

TAC | Online


Content, Updates | www.tac.nu
At the end of August, TAC returns with a new exhibition on the Vonderweg. Emma van der Put kicks off the new season with a solo exhibition called SOON. SOON reflects on how the desired future of the city is visualized. At the same time it resonates with the process of transformation in which the TAC building and surroundings will also be at the center in the coming period.