In the upcoming years, TAC is transforming from a temporary space for art and culture, to a sustainable incubator in the city of Eindhoven. The future of TAC, a centrally located art space, is the future of many: Therefore, we are building it together.
From a temporary to long-lasting space
TAC is a breeding ground for cultural innovation. Seventeen years ago TAC started as a collaboration between an art organization, housing corporation and the municipality as a temporary use for an old Philips headquarter. The space would be temporarily used as a workspace for promising artists and designers. The creatives in TAC organized events and exhibitions that attracted local audiences.
Coming 2021, TAC has become a lively and loved art space for artists and citizens. The incubator has a pivotal role as an art incubator by providing space, facilities and a network for talent, particularly in visual disciplines. It houses over 120 artists in 80+ studios, whilst programming 35 exhibitions and 100 events for all audiences annually.
The first step in building our shared future is to come to a collective vision of this new place. What will this space essentially be about? Who are we? How do we envision this place, what does it look like? We will develop our wished identity for this site with our building investor, in order to make sure our diverse team is on the same track.
A second aim is to gain a better picture of the individual interests of the future users of the area. We share our space with many others: neighbours, artists, audiences, passer-bys and tourists. We involve future residents of the Emmasingel Quadrant, local businesses and organizations, and we will have a special eye for the users of the creative incubator (artists and the city).
Furthermore, the renewal process of TAC and its surroundings is a unique collaboration between the municipality of Eindhoven, building investor Focus and art space TAC. We believe that our joint venture brings new qualities to our city and its citizens. Our shared project is a model for urban development in our region and far beyond. Therefore, we will share our process, experiences and outcomes with our local and international community: via a publication, a symposium and through art.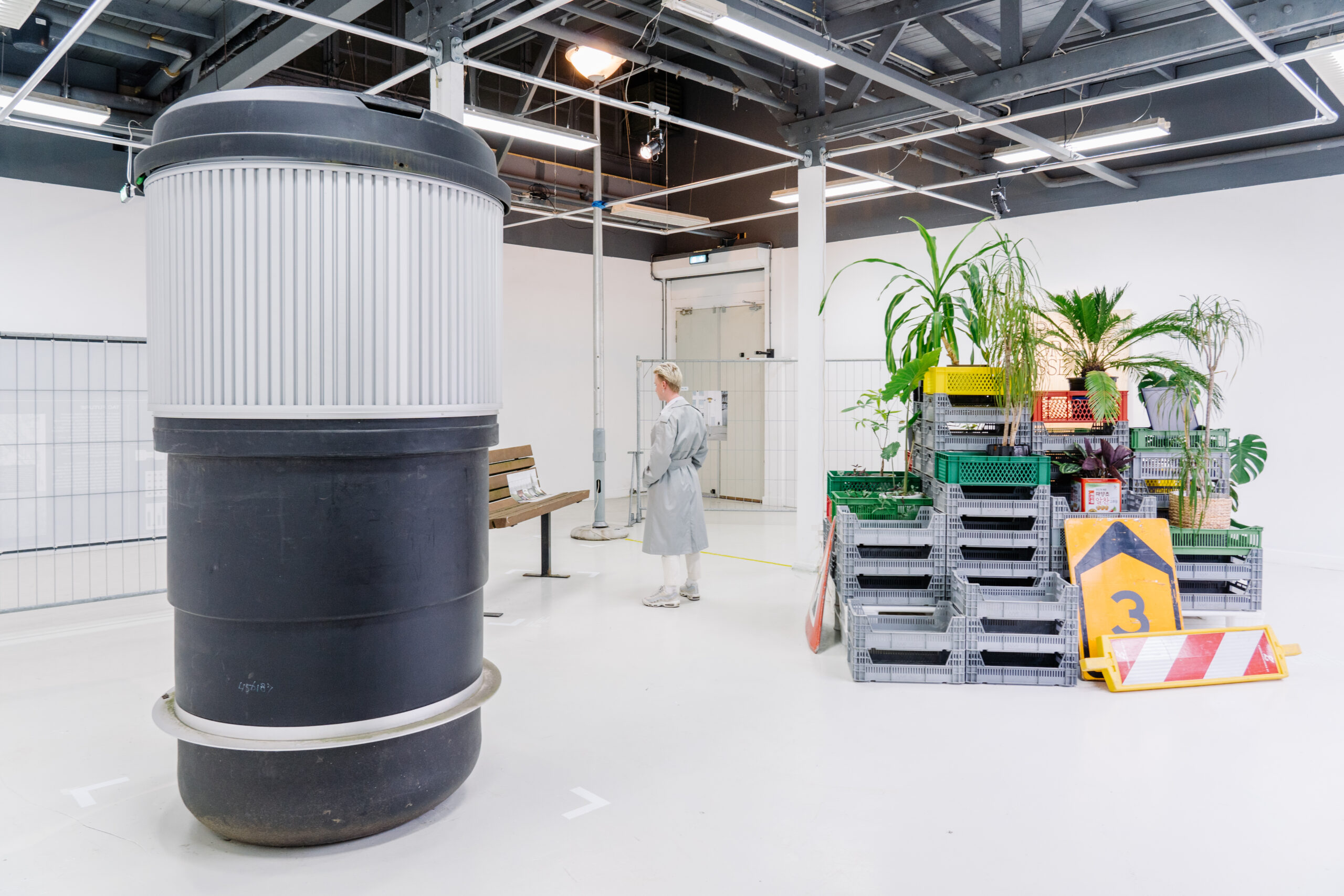 "Our shared project is a model for urban development in our region and far beyond."
4 Perspectives - 1 Vision
In 2021 we initiate four programs from different perspectives: field trips, design sessions, speculative research and documentation. Together, they form the foundation of our future architectural plans.
In Spring 2021, we start off with (digital) field trips to cultural urban developments (inter)nationally and with a speculative design project run by TAC-artist Timothy Liu. Co-creation sessions with our TAC-residents and neighbours will follow shortly. In the second half of 2021, we will share our first insights with all audiences in public programs, in which anyone is free to contribute to our shared future.
For the collective development of the architecture and urban plans TAC receives support from Creative Industries Fund NL. We use the funding to organize a participatory design program over the course of 2021.
Residents: Ricky van Broekhoven, Synesthetic Machines and the Art of Collaboration.
Backstage: Tussen Wal en Schip
A sneak peak of the (new) construction in Eindhovens Dagblad